Let's Surf with One Way Signs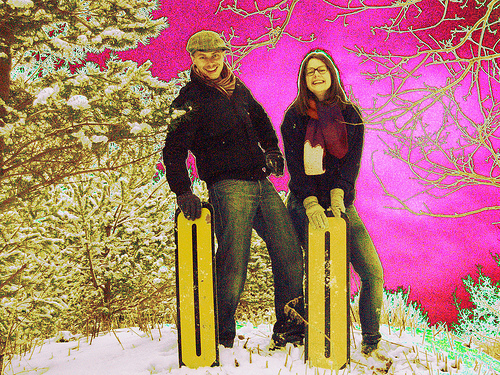 Today we woke up with a weird sound coming from outside: the inspectors were taking off the snow from the street. Snow!
We got so excited that we wanted to do something with it, and we chose to rip off a couple of one way signs and surf the snow downhill with those. Here's the result.